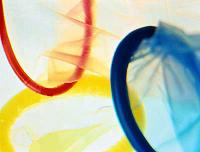 NOTICIA COMPLETA (AQUÍ)

KAMPALA (Reuters) - A Ugandan member of parliament has pledged to reward girls for their chastity by paying their university fees if they are virgins when they leave school, a local newspaper said Wednesday.
ADVERTISEMENT

Bbaale County MP Sulaiman Madada said any girl in his district who wanted to take part in the scheme aimed at promoting girls' education would be given a gynecological examination by health workers to check they were virgins.

"The criterion is that a student must be a virgin and from Kayunga district," he told the state-owned New Vision.

The MP did not extend his offer to young men.

He urged pupils to manage their lives responsibly, and called on parents to explain the threats from

HIV/

AIDS and other sexually transmitted diseases.

"Our children should be told the risks they face if involved in early and unprotected sex," Madada said.

Uganda was once seen as the epicenter of the global HIV epidemic, but a government education campaign has pushed down infection rates to around six percent from as high as 30 percent in some areas in the early 1990s.

Kayunga in central Uganda is home about 300,000 people, and researchers say it has one of the country's worst AIDS rates, with more than 80 percent of families losing at least one member to the disease

O lo que es lo mismo si no quereis discurrir con el calor...
El Gobierno pagará la Universidad a las CHICAS que demuestren ser vírgenes después del colegio, como incentivo,en un intento de parar el SIDA en ese país.

- ¿Será que sólo las mujeres contraen y transmiten el SIDA?.
- ¿Será una deshonra elegir estudiar Formación Profesional en ese país?
- ¿A la prueba de selectividad se le añadirá pasar por el ginecólo antes de darte la nota?.
- ¿Será obligatorio ir a la Universidad para guardar las apariencias?
- ¿Será que después del colegio una ya no contrae el SIDA?.